Rams at Saints: Reschedule or Reverse 2019 NFC Championship? That's Poppycock
This Rams at Saints 2019 NFC Championship Game had everyone talking. Social media users weren't the only people who were overreacting to the events of Jan. 20. Everyone who greeted me at one of my town's local car dealerships asked whether I had seen how the Saints were robbed of a Super Bowl berth. Everyone wanted Drew Brees to get a chance at his second ring.
I saw it. Los Angeles Rams nickelback Nickell Robey-Coleman smashed the intended receiver before the football arrived. Helmet-to-helmet contact. No pass interference. No targeting. In a college game, Robey-Coleman would've been ejected. Had the call been made, the most likely outcome is that the New Orleans Saints run down the game clock and convert a chip-shot field goal to advance to Super Bowl LIII. That was almost a foregone conclusion.
It didn't surprise me as much as others. Most officiating errors or dumb plays will favor teams from larger markets. We can all agree that NFL commissioner Roger Goodell wants nothing more than a flourishing Los Angeles market. Commissioner Goodell wants Los Angeles and Boston more than New Orleans and Kansas City.
Just wait until London gets a team. Commissioner Goodell will treat that team like NFL Blitz with a thousand active cheat codes.
Society should give every effort toward correcting mistakes and preventing future wrongs. Saints wide receiver Michael Thomas urged Commissioner Goodell to issue a replay of the NFCCG. Thomas argued via Rule 17 Section 2 Article 3:
The Commissioner's powers under this Section 2 include the imposition of monetary fines and draft-choice forfeitures, suspension of persons involved in unfair acts, and, if appropriate, the reversal of a game's result or the rescheduling of a game, either from the beginning or from the point at which the extraordinary act occurred. In the event of rescheduling a game, the Commissioner will be guided by the procedures specified in 17-1-5–11, above. In all cases, the Commissioner will conduct a full investigation, including the opportunity for hearings, use of game video, and any other procedure the Commissioner deems appropriate.
Lots of people are jumping on that bandwagon of logic. Me?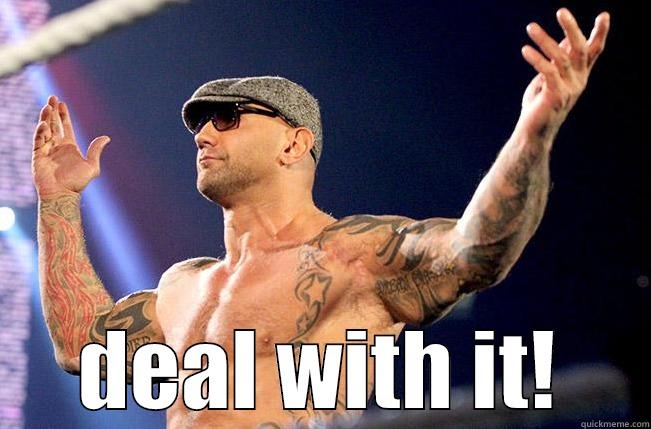 What's the point of rescheduling this Rams at Saints contest? The Saints had something better than restarting with 60 minutes remaining. They had a 23-20 lead with less than two minutes remaining facing a Rams offense without its star contributor. New Orleans entered overtime with the first chance to score. They had an opportunity to stop the Rams offense following a Drew Brees interception. New Orleans had a chance to block a 57-yard kick. Longer field goals mean a higher chance for blocks.
Failure. Failure. Failure. Failure. That doesn't include not capitalizing on the momentum of a 13-0 lead. Don't forget about multiple calls that went against Los Angeles. Some of those calls may have cost them points.
Multiple opportunities were already available. The Saints never capitalized. How would rescheduling the game change anything? If the Rams won, critics would discredit it. They'd point out that it didn't change what should've been the original outcome had the correct officiating decision been made the first time around.
Reversing the game decision? The Saints probably would have won. Key word: probably. Former Minnesota Vikings kicker Blair Walsh probably makes a 27-yarder to help his team advance during a 2016 NFC playoff contest. You know why people said he'd probably make the kick?
Former Vikings kicker Gary Anderson made 122 consecutive kicks before a 39-yard attempt during the 1999 NFC Championship Game. Converting would've nearly guaranteed his team a Super Bowl berth. Anderson probably makes the kick…
Probably doesn't guarantee anything. A potential game-winning kick and game-winning kick with 0:00 are two different animals. Maybe someone misses a block. Maybe there's a mishandled snap during the kneel-downs leading to the final attempt. Maybe the holder bobbles the snap. Maybe the football decides to change its trajectory for no other reason than to knockout all those whistle-blowers.
Speaking of whistle-blowers: don't say it was only that one superfan's natural whistle. Multiple fans were shown with material whistles. It was confusing as hell. Rams and Saints players appeared taken aback from the chaos. I couldn't tell when a play was actually blown dead or fans were creating a disturbance. The NFL must eliminate any recurrence. That had potential to create a significant safety hazard for players. As a television viewer, it was a major annoyance.
Reversing the game decision is unfair to the Rams. They still had a small—albeit, very small—chance to win the game had Robey-Coleman been penalized. Even with the error, the Saints were in favorable position to finish off their opponent. Mission failed.
It sucks. I won't debate that. I'm already tired of the league forcing upon me its Los Angeles agenda. NFL coaching hires were little more than whether an applicant could determine whether Sean McVay uses Tide or Persil, Axe or Degree. The NFL really, really, really wants Los Angeles to accept football. And in an area with so many superstars and so many winning traditions, Angelenos won't accept anything less than a dynasty.
(Off topic: Dear detergent and hygiene companies, I expect a stipend if you ever use McVay in future Super Bowl advertisements).
Bad officiating is unacceptable. Reversing or rescheduling results of games isn't the solution. When would that stop? How is it fair to reverse a result when time remained? About the only plausible scenario for reversing a result is if cheating was proven. Maybe it's okay if the infraction occurred with no time remaining. Even that's debatable. I mean, why not fix the issue during the game, even if it requires the league office to correct it before the game is officially finalized?
The main issue is to eliminate errors in the first place. Create better rules so errors are correctable during contests. Make pass interference a challengeable play. Allow the league office to challenge anything during the final quarter of a contest. Nothing new nor complicated that people haven't already heard from others. It feels as though NFL creates loopholes that allow their officials to assist larger markets to advance deeper into the postseason.
No restarting. No rescheduling. No resetting. No powering off. No disconnecting the Ethernet cord. No banning Robey-Coleman for cheese.
Accept the Rams at Saints contest for what it was: a tight contest that provided another example of the NFL needing to take a serious look at their rule book and officiating protocols. Angry gamblers (e.g. Clay Travis)? My advice is to always consider a "rigged" factor before risking large amounts of money on important games.
Poppycock. I love that word.
CHECK OUT SOME OF MY RECENT FAVORITES
President Trump Feeding Hamberders to Clemson Players? Fake Rage!
MLB or NFL? Kyler Murray Decision Isn't Complicated
2018 Oakland Raiders: A Lesson Regarding Stockpiling Talent vs Risk
Colin Kaepernick Ad is a Brilliant Move from Nike, Inc
Le'Veon Bell Holdout: No Pay, No Play until Week 11 is the Right Attitude
Joshua Huffman was born and edumacated in Middle Tennessee. He has published content for Yahoo! Sports (via Contributor Network) and Titan Sized, among other venues. At SoBros, he'll provide Daily Fantasy Sports suggestions and broad sports coverage. Follow him on Twitter (although I rarely use it).
Check out the SoBros Shop. Subscribe to our Patreon. Give us money for no reason. Like us on Facebook. Follow us on Twitter @SoBrosNetwork. Listen on SoundCloud. Watch on YouTube.